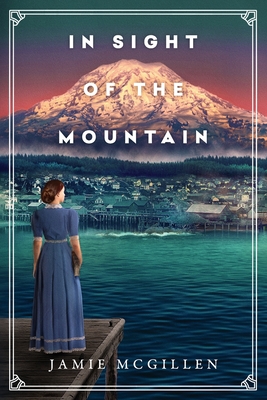 In Sight of the Mountain (Paperback)
Evergreen Bookshelf, 9781733423922, 358pp.
Publication Date: September 19, 2019
* Individual store prices may vary.
Description
In the devastating aftermath of the 1889 Great Seattle Fire, nineteen-year-old Anna Gallagher faces considerable pressure to marry well and soon.
She has two serious suitors: a well-meaning but condescending doctor, and an evasive fisherman who challenges her mind. But Anna has no intention of giving up her freedom to keep house; she has a dream to reach the summit of Mount Rainier.
Despite her family's disapproval and her own self-doubt, she secretly trains, raises money for supplies, and buys a train ticket to the base of the mountain. If she succeeds in reaching its icy peak, she couldpioneer the way for women mountaineers; but it's a tall task and there's much at risk--including the heart of a man who just might love her as an equal.
On the journey, Anna will face glaciers, avalanches, and frozen temperatures, all without knowing if she even has a family or a future to return to.
Inspired by the trailblazing women of the Nineteenth Century who dared to summit Mount Rainier, IN SIGHT OF THE MOUNTAIN is a charming coming-of-age story, but it also casts the reader's gaze upon issues of colonialism, class, and women's far-too-narrow options.