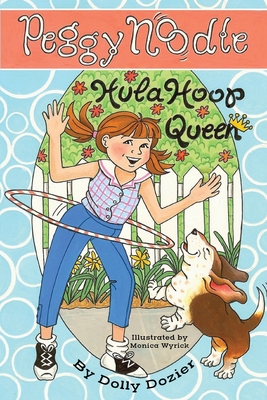 Peggy Noodle, Hula Hoop Queen
Paperback

* Individual store prices may vary.
Description
In the summer of 1957, the children of Peak City are about to learn a hard lesson. When Peggy Noodle moves into the neighborhood, speculation is high that she'll be a shoe-in for the basketball team--after all, she's tall and adventurous and everyone assumes she'll be a star. But looks can be deceiving, and by the time it's too late to convince them otherwise, she leads her team to a disastrous defeat.
Peggy finds an unexpected friend in her kind, elderly neighbor, Mrs. Moore, who invites her to learn how to hula hoop. Peggy realizes quickly that hula hooping is perfect for her, and the two set out to show Peggy's friends and the town how fun and sporty hula hooping can be. They hatch a plan to help the community build a fun new legacy by bringing the First Annual Tri-City Hoopla to Peak City, and along the way draw Peggy's friends into the fun of hula hooping. Because when you find something you love to do, it's easy to do it well.
Dolly R Sickles, 9781733448901, 64pp.
Publication Date: August 27, 2019