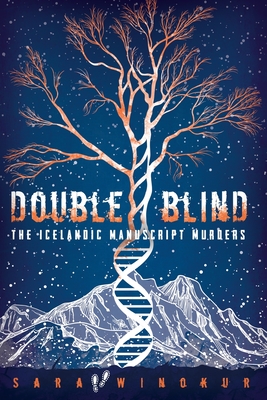 Double Blind (Paperback)
The Icelandic Manuscript Murders
Sara Winokur, 9781733452809, 318pp.
Publication Date: March 31, 2020
* Individual store prices may vary.
Description
A young boy disappears in the chill of North Iceland. Twenty years later, a mysterious poem lands on the desk of his twin sister Brynja, a forensic geneticist, and rekindles her hopes that her brother might be alive. As Brynja unravels the clues, more poems arrive, each bearing dire consequences for those who receive them: the guard of the medieval manuscript of Icelandic sagas that possibly has the answer to her burning question, the prime minister's secretary, the local pastor.

Is the poet out to stop Brynja from finding her brother and shut down her access to the DNA database? Or is the verse maker simply a psychopath copycat killer?

Fighting the visual auras that have plagued her since childhood and now threaten everything she holds dear, Brynja must summon the strength to navigate the twisted labyrinth of the poet's mind and confront the dark secret buried in her family's past.

"DOUBLE BLIND: The Icelandic Manuscript Murders" is a wild ride through the cultural landscape of Iceland, from rural farmsteads to icy fjords to the high-tech world of DNA forensics. This crime thriller packed with twists and turns will keep you at the edge of your seat until the very end.