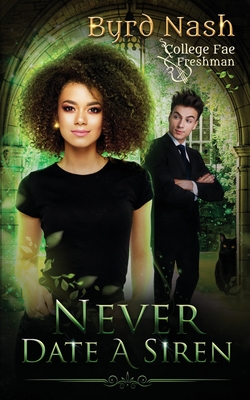 Never Date a Siren (Paperback)
College Fae magic series #1
Rook and Castle Press, 9781733456630, 270pp.
Publication Date: November 13, 2019
* Individual store prices may vary.
Description
College Life: Friends, Finals, and the Fae trying to kill you.
Attending college your first year is exciting Unless you fall victim to a siren's love spell.
Leopold Otto University, in mysterious Bewachterberg, invites humans and fae from the Perilous Realm to attend classes together.
Beware though, the administration doesn't guarantee your safety.
American college student, Logan Dannon, quickly discovers a student body composed of creatures from mythology and folklore are tricksy and dangerous. Only if he can navigate the fae's tangled code of honor, might he survive the semester.
Brigit, a fae runaway, didn't plan on getting a human roommate. Or that she would be placed under a fairy debt. Will the dryad be able to save Logan from a siren's love spell or fail the semester?
A contemporary fantasy world where beings from the Perilous Realm makes university life for humans precarious. The first book in a series about friendships between humans and the fae.