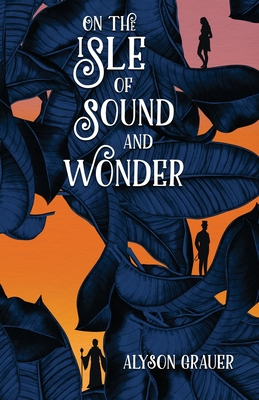 On the Isle of Sound and Wonder
Paperback

* Individual store prices may vary.
Other Editions of This Title:
Paperback (1/7/2020)
Hardcover (11/21/2014)
Paperback (10/18/2014)
Description
Wild Mira knows the island better than anyone, and she knows the patterns of the sea and sky. She knows, too, that the storm that brings a shipwreck to her island's shores is not natural, but is summoned by her father's dark, strange powers. When the wreck's survivors wash up all over the island, the mysteries of Mira's past come with them, and the truth of her father's deeds can finally be brought to light.
Dante Fiorente was once a duke, but now lives on the edge of sanity, waiting for the day he can finally repay those who caused his exile from home to this deserted island. He's estranged himself from his teenage daughter Mira, become lord over monstrous fish-boy Karaburan, and harnessed the powers of the wicked air elemental Aurael. With book and staff in hand, his powers have grown so great that he can command the nearby sea and sky - but at what price on his own soul?
On the return voyage from his sister's wedding to a foreign noble, Prince Ferran's airship crashes during a storm. The King, his brother, a duke, two servants, and Prince Ferran himself are all separated in the aftermath, scattered across a seemingly uninhabited island. What they don't know is the storm was manufactured with magic - and the man who summoned it has been waiting to exact his revenge on them all for a long time.

On the Isle of Sound and Wonder is a driving, fantastical, lyrical retelling of William Shakespeare's The Tempest set in a world just adjacent of our own.
Shadesilk Press, 9781733501170, 356pp.
Publication Date: January 7, 2020