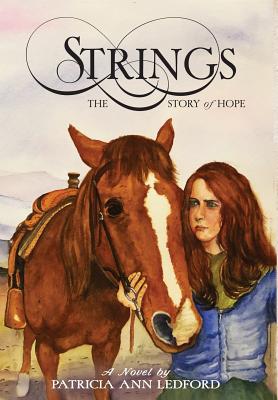 Strings (Hardcover)
The Story of Hope
Patricia Ann Ledford, 9781733524209, 314pp.
Publication Date: June 11, 2019
Other Editions of This Title:
Paperback (6/13/2019)
* Individual store prices may vary.
Description
Traumatic events linger - like strings tightly binding one's soul. While many settlers are fighting the British for freedom, the O'Connor family is settled peacefully in northeast Tennessee's new frontier. That is, until July 1776 when Dragging Canoe and his warriors attack their small settlement and militia forces retaliate by destroying a nearby Cherokee village. Simmering with rage, 17-year-old Maska escapes his burning village on foot, clenching his grandfather's knife, ready to unleash revenge against the next white man he sees. Hope O'Connor, a naive ginger-haired 15-year-old, rides her horse Isaiah into the night, haunted by her parents' screams and the lingering smell of smoke, unaware that Maska and greater dangers lie ahead. Now, Isaiah is all she has. Isaiah, and her own weapon -- a sling much like the one David used to slay Goliath. Hope's journey spans four generations, interweaving with the lives of two young boys, Jared and Jake. While this intriguing tale is set during and after the Revolutionary and Cherokee-American Wars, the characters' struggles are harbored within their own souls. Strings of hurtful events quickly destroy Hope's innocence, wrapping her heart in deeply buried memories. She resists relationships of any kind. That is, until her search for her father leads her to an unexpected friendship. Hope's compelling story will grab your heart with such concern, you'll keep reading just to see if she survives -- and if the strings unravel enough to allow love.