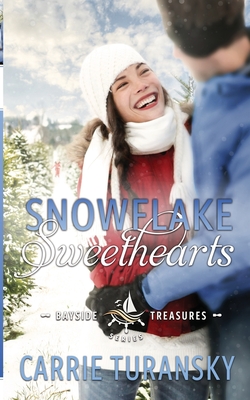 Snowflake Sweethearts
Paperback

* Individual store prices may vary.
Description
For these two searching hearts, it will take the love of a community to help heal painful memories and bring them together. Annie Romano has her heart set on starting her own business as a personal chef when she returns to Fairhaven, Washington, with her young daughter Emma. But her business gets off to a slow start, and she must search for a part-time job to help make ends meet. When her former employer and bakery-owner, Irene Jameson, has a health crisis and needs a live-in caregiver, Irene's grandson offers Annie the job. Motivated by her love for Irene, Annie puts aside her own plans and moves in to care for Irene. Consumed by his work as marketing director for a hotel chain and painful memories from the past, Alex Jameson only plans to stay in Fairhaven until issues with his grandmother's care and the future of her struggling bakery are settled. He doesn't seem to realize how much he needs faith, family, or love. But the deeper meaning of the holiday season, his grandmother and her matchmaking friends, and one fatherless little girl start pulling at his heartstrings . . . just in time for Annie and Alex to enjoy a very special Christmas.
Flowing Stream Books, 9781733529235, 272pp.
Publication Date: November 6, 2019