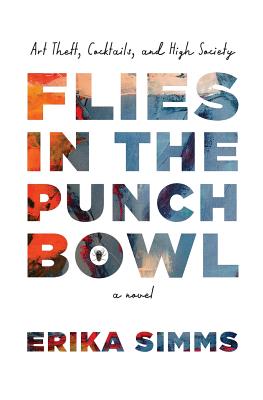 Flies in the Punch Bowl
Paperback

* Individual store prices may vary.
Description
In this entertaining story rich with witty humor and clever twists, an adventurous art lover battling a tarnished past races to solve a series of high-profile art thefts in the Pacific Northwest.
Seattle's elite are reeling from a spree of unsolved art thefts, and Annabel Riley, an adventurous art aficionado eager to rebuild her career after a wily art forger derailed it, has just entered the scene.
After witnessing a bizarre chain of events at a resurrected prohibition speakeasy that seem linked to the thefts, Annabel sees an opportunity to restore her reputation, but only if she can identify the culprit. With promises of glory and absinthe martinis, she convinces close friends Evan Neruda, a struggling journalist with Latin charm, and Lyla Finch, a corporate worker bee with an irreverent streak, to help her investigate the thefts.
Humorous interactions abound as their paths collide with a zany ensemble of characters. But as the friends dig deeper into the crimes, the facts become murky, the list of suspects grows, and in a startling crescendo, Annabel finds herself face-to-face with the perils of pursuing the truth.
Wynkoop Press, Ltd., 9781733529501, 286pp.
Publication Date: March 21, 2019
About the Author
Erika Simms spent fifteen years in Corporate America before escaping to write her debut novel, Flies in the Punch Bowl. Native to Anchorage and raised in Seattle, she currently lives in Denver with her husband, where she is at work on her next book.