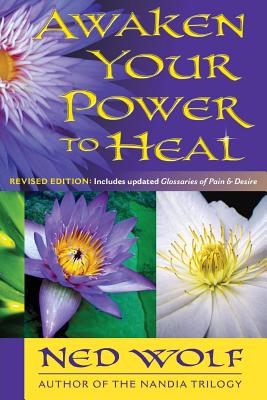 Awaken Your Power to Heal
Paperback

* Individual store prices may vary.
Description
...YOU AND I ARE MORE THAN WE THINK WE ARE, more than we can possibly conceive. I've watched hundreds of people safely walk across eight-hundred-degree coals. I've witnessed clients heal chronic, supposedly incurable conditions in a heartbeat and release decades-long debilitating emotions in a thrice. I've watched hundreds of us manifest our thoughts in such a way that reality immediately reflects our intentions. All of this points to nothing if it doesn't point to the fact that each of us is far more than an individualized human being existing within the bounds of time and space. We are unlimited, eternal beings, each capable of bringing greater dimensions of the Self to the here and now...
... Remember, every pain indicates that you have withheld energy in some way. You are blocking its natural flow. And whenever you have withheld energy from someone else, you also withhold energy from yourself, on the same pretext. (If I cannot love myself as I work through lessons of dishonesty, I will condemn you for your dishonesties.)...
... our physical bodies are constantly sending us messages for the purpose of restoring health. Our bodies are the means by which the Inner Self is sending impulses to the conscious mind--impulses that will naturally lead to a greater expression of our talents, abilities, contributions and purposes. These impulses are often feelings, urgings, impressions, visualizations and even ideas. Each one is meant to merge our intuitions with our intellect, rather than allowing either to dominate the other...
... As we grow in our openness to energy and healing, we naturally rediscover that everywhere life is beautiful. If anything, beauty is consistent. Deep within every expression exists that spark of All That Is that inspires us deeply. And all too often we despair at what we believe is the permanent loss of our ability to perceive inspiration. Yet all of us truly want to expand beauty in this world, and be creative. We seek to grow and heal ...

Therapeutae Press, 9781733540605, 216pp.
Publication Date: December 14, 2018
or
Not Currently Available for Direct Purchase