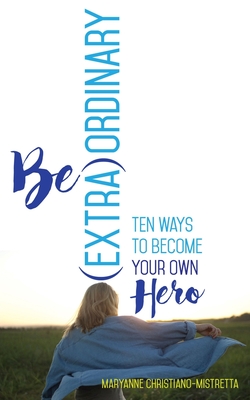 Be (Extra)Ordinary
Ten Ways to Become Your Own Hero
Paperback

* Individual store prices may vary.
Description
"Christiano-Mistretta's welcoming tone holds appeal … [Readers will be] won over by her positivity and intuitive advice." — Publishers Weekly

"A must read for all parents who are about to send a child off to school." — Oleda Baker, model, author, and entrepreneur

What's holding you back from being the extraordinary person you were created to be?

Inspirational author and speaker Maryanne Christiano-Mistretta walks you through ten steps you can start taking today to elevate your life to next-level joy, success, and contentment. A survivor of intense bullying, Maryanne shares her hard-won wisdom to empower you to embrace your uniqueness, connect with the people who deserve you, and cultivate the courage to create the life you've always wanted.

You'll learn how to love, respect, and advocate for yourself so you can become your own superhero–no cape required!

KiCam Projects, LLC, 9781733546225, 128pp.
Publication Date: October 15, 2019
About the Author
Maryanne Christiano-Mistretta is an award-winning journalist who runs Pear Tree Enterprises, where she works as an author, ghostwriter, editor, and public speaker. Passionate about music, animals, and healthy living, Maryanne resides in New Jersey with her husband, Dennis, and their beloved cats, Nicholas and Sammy.