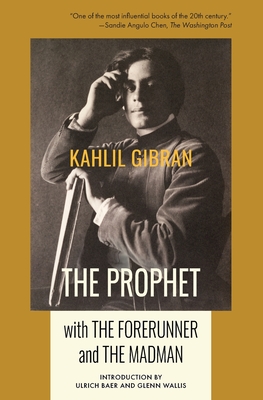 The Prophet with The Forerunner and The Madman (Paperback)
Warbler Classics, 9781733561600, 170pp.
Publication Date: January 21, 2019
* Individual store prices may vary.
Description
This essential trilogy gathers Kahlil Gibran's The Madman (1918), The Forerunner (1920), and his masterpiece, The Prophet (1923), which has sold millions of copies in more than twenty countries. In The Madman Gibran introduces the themes that preoccupy his subsequent writings--among them truth, love, forgiveness, grief, work, pleasure, death, and freedom. Gibran's second collection of parables and poems, The Forerunner, anticipates The Prophet both in its concerns and its mastery of Gibran's timeless, pure, lyrical style. Approachable, profound, and wise, The Prophet remains a work of singular transcedence. Together, all three works reveal why Gibran remains an inspiring touchstone and guide for millions of readers.
A NEW INTRODUCTION illumines Gibran's beguilingly simple poems and tales, drawing attention to the radical proposal they contain. Also included is a biographical timeline that provides a succinct overview of Gibran's personal life and the key events of his artistic career.