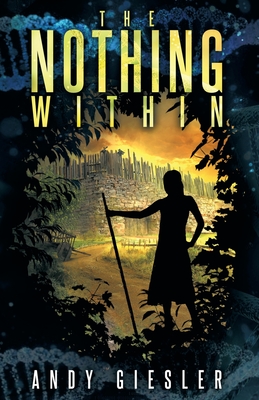 The Nothing Within (Paperback)
Humble Quill LLC, 9781733567640, 554pp.
Publication Date: June 14, 2019
Other Editions of This Title:
Hardcover (6/14/2019)
* Individual store prices may vary.
Description
In this "magical, terrifying, and whimsical debut" (Publishers Weekly), a biological disaster reverberates in Ohio Amish country long after the near-extinction of humanity. A young woman must try to save what remains of the human race. A "mesmerizing end-of-the-world adventure." (Kirkus Reviews)
Root is...different. Though raised in a fearful society that reveres conformity, she's irreverent, outspoken, and deeply curious. Her congenital blindness sets her even further apart.
Centuries after the Reckoning, a genetic engineering disaster that nearly extinguished the human race, terrifying mutations are afflicting people as they haven't in generations. When Root hears a voice that no one else can hear, she flees into the wilderness. Outcast and hunted, she must confront a dire threat to her people--and unravel the mystery of who she really is.
"This magical, terrifying, and whimsical debut is a genuinely original and immersive take on post-apocalyptic SF." -- Publishers Weekly (starred review)
"Crafty surprises abound in this debut novel... P]henomenal worldbuilding...An often mesmerizing end-of-the-world adventure. -- Kirkus Reviews
" I]mpossible to put down...nothing short of a storytelling masterwork." -- BlueInk Review (starred review)
" A] fresh and ingenious take on the post-apocalyptic novel...that maintains suspense from its first page to its last." -- Foreword Clarion Reviews (★★★★★)