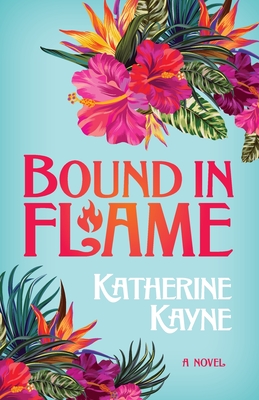 Bound in Flame (Paperback)
Passionflower Press, 9781733607704, 374pp.
Publication Date: October 28, 2019
* Individual store prices may vary.
Description
Letty Lang is a suffragist of the most fearless kind, with a bullwhip, big plans, and ancient power she doesn't understand. Will a fast horse and a stubborn man derail her dreams?
Banished to boarding school to tame her wild temper, Leticia Lili'uokalani Lang sails home to Hawaii, bringing her devotion to animals with her. She'll be among the first female veterinarians in history--most remarkable in 1909 when women still cannot vote.
With one mad leap into the ocean to save a horse, Letty sets another destiny in motion. She is a mākāhā, a Gate to the healing fires of the land, her beloved 'aina. Letty must fight to harness the ancient power that lives within her, fueled by her connection to the islands. But the price of power is steep. Her inner flame burns hot--hot enough that her kisses can actually kill, a precarious inconvenience since the horse's owner, Timothy Rowley, lights another kind of fire.