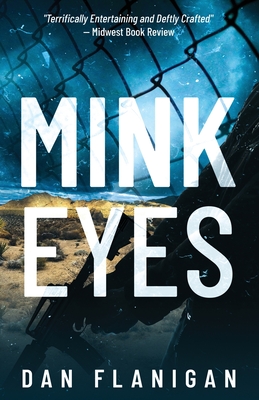 Mink Eyes
Paperback

* Individual store prices may vary.
Other Editions of This Title:
Hardcover (1/11/2022)
Description
October 1986--the tarnished heart of the "Greed is Good" decade. Private detective Peter O'Keefe is a physically scarred and emotionally battered Vietnam Vet. Hired by his childhood best friend, ace attorney Mike Harrigan, O'Keefe investigates what appears to be merely a rinky-dink mink farm Ponzi scheme in the Ozarks. Instead, O'Keefe finds himself snared in a vicious web of money laundering, cocaine smuggling, and murder--woven by a mysterious mobster known as "Mr. Canada." Also caught in Mr. Canada's web is the exquisite Tag Parker, who might be the girl of O'Keefe's dreams--or his nightmares.
Noir meets Arthurian romance as a modern knight errant (both on an errand and "in err") rides forth to rescue a beautiful queen beset by dragons--and to save himself in the quest.
Arjuna Books, 9781733610308, 296pp.
Publication Date: January 31, 2019