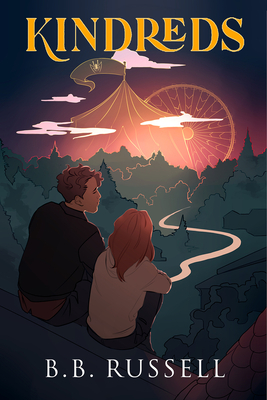 Kindreds
Paperback

* Individual store prices may vary.
Description
What do you do when you are faced with the impossible choice between listening to your heart or your head? Sixteen year old Lilah keeps asking herself this exact question. Newly orphaned and moving into foster care, Lilah's one saving grace is Joey, her deceased twin brother's childhood best friend who, as luck has it, lives next door to her new foster family. The problem is, Joey harbors a secret, one Lilah must find out. When she does, she must decide: will she follow her heart and newfound love, Joey, into Nolianna, a secret, mysterious carnival world run only by foster children that is recruiting new members? Or will she listen to her head and follow the clues that Nolianna may not be what it seems? When Sebastian, the future leader of Nolianna sets his sights on having her join, will she even have a choice? With time ticking away, Lilah must decide if love is enough to keep her and Joey together in Nolianna, or if she can rely on what she knows to be true and save them from disappearing for good.
Green Place Books, 9781733653466, 336pp.
Publication Date: June 15, 2021
About the Author
Born in Pittsburgh, Pennsylvania and raised in western New York, B.B. Russell has always loved to read, write, and use her imagination. Having a keen interest in human development, she attended several colleges and eventually obtained her PhD in Education. A college professor and therapist, B.B. loves talking to and learning about others. When she's not writing, teaching, or doing therapy, she can be found spending time with her loving husband, three children, her Bernese Mountain Dog, Doolin, and golden retriever, Paisley. Kindreds is her first young adult novel.