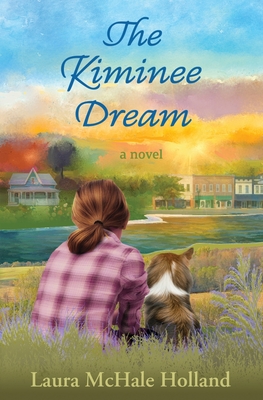 The Kiminee Dream
Paperback

* Individual store prices may vary.
Description
A deeply poetic, riveting debut novel, The Kiminee Dream is a tale of Midwest charm and quirky characters, but with twists and turns that reveal a dark side you don't see coming.
Odd things happen in Kiminee, Illinois. Lilacs bloom in winter. Gravel glows golden on occasion. The river sings as it wends through town. But this is normal for the tight-knit folks who call Kiminee home. So when auburn-tufted Carly Mae Foley learns to read at age two and masters multiplication at age three, the denizens take it in stride and embrace her with pride.
But all is not well in Carly Mae's family. And when a twister roars though, it decimates their home, along with their emotional bonds, as her mother's affair is exposed and her father goes missing. A determined grandmother, one-eared dog and generous benefactor come to the gifted child's aid, but not everyone is rooting for her, and when an appalling crime occurs, long-held animosities boil over. No one can say whether the good folks of Kiminee will pull closer together-or be torn apart.
Influenced by folklore and magical realism, The Kiminee Dream was named a Finalist in the 2021 Next Generation Indie Book Awards. If you like depth as well as whimsy, arresting twists, and details that stir your heart, you'll love what is ultimately an eloquent exploration of acceptance and a tender tribute to the people of Illinois. Don't delay. Experience this hypnotic, endearing gem today.
Wordforest, 9781733668330, 342pp.
Publication Date: May 2, 2020