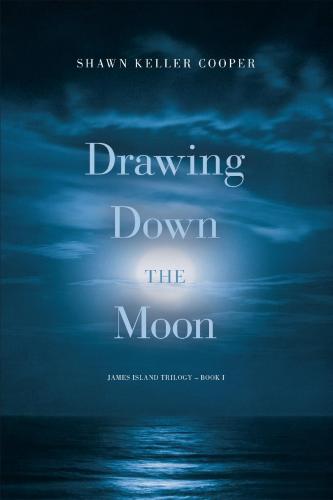 Drawing Down The Moon
Book One of James Island Trilogy
Paperback

* Individual store prices may vary.
Description
Betrayal, lost babies, and terrifying nightmares follow Jade Montgomery to James Island, North Carolina. Damaged and devastated by her third miscarriage and deteriorating marriage, she drives to the strip of sand north of Wilmington to end her life. Jade survives her suicide attempt and is befriended by Agnes, a mysterious older woman, who uses her own devastation and mystical Wiccan wisdom to help her discover motherhood doesn't define womanhood. While still reeling from her breakdown, a forgotten reunion brings estranged sorority sisters back to the island of their college summers before suspicions and secrets separated them for decades.
Dark Raven Press, 9781733703109, 328pp.
Publication Date: April 26, 2019
About the Author
Author Bio:
Shawn Keller Cooper graduated from the University of North Carolina at Chapel Hill with degrees in administration of criminal justice and political science. Prior to her concentration on creative writing, she was a journalist, editorial photographer, newspaper editor, and award-winning columnist. Her professional affiliations include Women's Fiction Writers Association, North Carolina Writers' Network, Women's National Book Association, Charlotte chapter, and the Charlotte Writers Club. Her publishing affiliations include Ingram Spark, IndieBound and the Southern Independent Book Alliance. She lives at Lake Norman, North Carolina, with her husband, Jim, their two children, and two cats and a dog