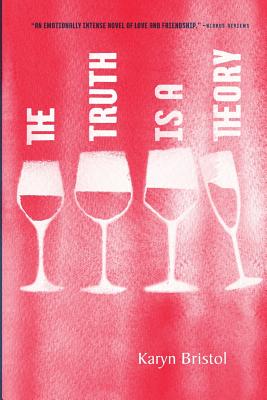 The Truth is a Theory (Paperback)
Karyn Bristol, 9781733750301, 328pp.
Publication Date: June 22, 2019
* Individual store prices may vary.
Description
How do you define the truth? Is it what you see? Is it what you are told by a beloved partner, a best friend, a trusted parent? Is it the whispers you hear in the halls of your life?
However you define it, Allie Sexton is terrified of the truth.
Twenty-eight years ago, Allie's mother disappeared; never to be heard from again. Allie survived by becoming the toast of the party--any party--and never looking back. But as a thirty-two- year-old mother of two, parties have morphed into playdates, and the closest she gets to Dom P rignon is watered-down Mott's. Even her once golden marriage has tarnished into a "How was your day" fly-by. When her husband storms out, she knows that this time, she can't just bury her pain. This time, she needs to sift through it, knowing that the key to her future lies at rock bottom, in the truth about her mother.
Allie's story weaves through a friendship of four women, a no-holds-barred camaraderie that ferries them through the adventure of dates and deadlines, husbands and babies, and cradles them through the heartbreak of date-rape, infidelity, and alcoholism. As they each grapple with what life has thrown at them, they wrestle with the question: if you ever find the truth, does it heal you or destroy you?