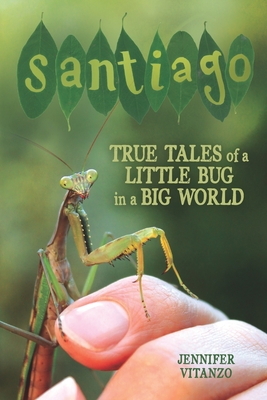 Santiago
True Tales of a Little Bug in a Big World
Paperback

* Individual store prices may vary.
Description
The life of a newly hatched praying mantis takes an unexpected turn when he hitches a ride on a flower and ends up in a human's kitchen. Now faced with surviving in an unknown land, he must learn to navigate the challenges of vacuums, dust bunnies, stovetops, and, most confusing of all, human beings. How will he survive in such an alien world?This is the true story of a wild praying mantis named Santiago and his many unusual adventures across South Africa with his adoptive family-two adult humans, three stuffed animals, a rotating cast of mantis-sitters, and (for a short time, at least) a pigeon. All told from the mantis's perspective, of course.
Late Shift Media, LLC, 9781733786515, 188pp.
Publication Date: June 5, 2019