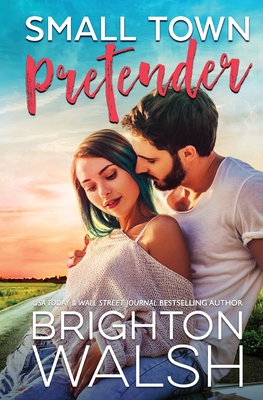 Small Town Pretender
Paperback

* Individual store prices may vary.
Description
Asher McCoy can win over a crowd with a husky note and a strum of his guitar, but proving to a judge he's responsible enough to gain custody of his niece and nephew? Not so easy. His big idea-a fake marriage. And who better to play his doting bride than his longtime best friend? He just needs to get her home first...
Natalie Haven couldn't get away from her suffocating hometown fast enough. For years, she's fluttered around the globe as a freelance photographer. And if that unconventional job pisses off her daddy? Well, all the better. But when her best friend sends out an S.O.S., she heads back to the one place she swore she'd never land.
Except a fake marriage means a not-so-fake living arrangement, including only one bed. Nat's witnessed enough women fall for Asher's charms, but she refuses to be one of them. Because permanence isn't in her blood. Not even for him.
Bright Publishing, 9781733824972, 310pp.
Publication Date: June 21, 2021