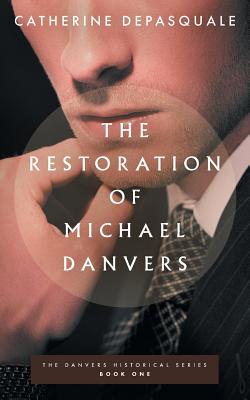 The Restoration of Michael Danvers
Paperback

* Individual store prices may vary.
Description
Chicago 1940
Michael Danvers is the newly-hired attorney of a major law firm. He is a rational man, dealing in facts and evidence. He is also an atheist, losing his faith as a teenagaer during the Scopes trial of 1925. With the aftereffects of World War I and the Crash of 1929 all around him, Michael is certain that God can't exist. Haunted by the death of the woman he loves, and troubled by the daily reports of another war in Europe, Michael knows that no loving God would let His people suffer. When Faye Metcalfe, a legal secretary and devout Catholic, volunteers to help him with an important court case, everything Michael believes is suddenly challenged. For the first time in years, he wonders if he might be wrong about God. He also wonders if he might be wrong about something else--that his only chance at love was buried six years ago.
Catherine DePasquale, 9781733830102, 404pp.
Publication Date: May 23, 2019