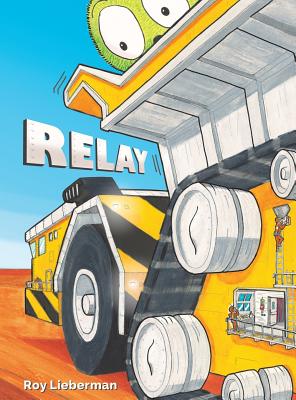 Relay (Hardcover)
Coolidge Corner Press, 9781733837606, 36pp.
Publication Date: March 15, 2019
Other Editions of This Title:
Paperback (3/19/2019)
* Individual store prices may vary.
Description
Dad lost his keys again, and it seems that a team of minuscule machines is behind it this time. Russ saw it all and wants to tell Dad. However, Dad is suspicious, since the last incident ended with his slippers being found in the dishwasher.
Follow Dad's keys as a team of strange contraptions airlift into the house to conduct a nightly key-relocation operation. The keys are hoisted by micro cranes, hauled using a minuscule cable car, and are carried upstairs by a three-legged walking machine. But where did the keys end up? Did they go down the drain as Dad suspects?