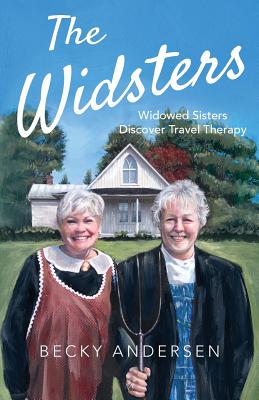 The Widsters (Paperback)
Widowed Sisters Discover Travel Therapy
Rebecca a Andersen, 9781733853507, 358pp.
Publication Date: June 14, 2019
* Individual store prices may vary.
Description
Widowed sisters (widsters), Cardi Cooper and Tuney Thompson, hope that a change of pace and distraction of a bus tour will help them with their grief. However, they soon find out that their liberation from sorrow is as stop-and-go as the bus itinerary.
While exploring their home state of Iowa, the fun-loving, bickering baby-boomers make friends with an infectiously raucous group of four more widows. The Widsters get out of their comfort zones and into a few uncomfortable escapades, and even meet a ghost. But, underlying each minute is their love for each other and the shared bond of widowhood.
Laughter, tears, plans for the future, and memories of the past are sprinkled abundantly throughout the trip. By the time they return home, they discover that traveling is inspirational, exhausting, and exhilarating, but will they find the healing they want and need?
The Widsters is compelling, engaging, and sure to provide readers of all ages a true-to-life glimpse into the lives of intrepid, young-at-heart women.