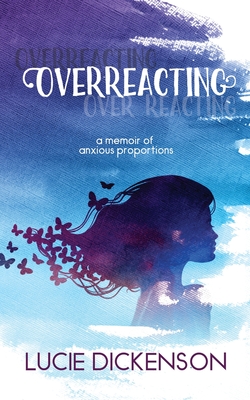 Overreacting (Paperback)
A memoir of anxious proportions
Inspired Girl Books, 9781733937160, 260pp.
Publication Date: January 27, 2020
* Individual store prices may vary.
Description
Lucie Dickenson had it all - a wonderful husband, beautiful children, a house by the beach, and a career in management. But the truth was, inside she was fighting a battle with anxiety that only few knew about. After the birth of her first child, the anxiety that Lucie had tried so hard to keep secret, announced its presence to the world by escorting her out of work on a stretcher. Going from a strong independent corporate go-getter to a faint shadow of her former self, Lucie was compelled to begin her life-saving, search for healing and answers. But how?
From trying new cutting-edge energy healing techniques to shutting down a department store to find her family, Lucie went to extreme measures to find her center. She went through over $100,000 looking for that "holy grail of healing" only to come home to herself. It was in that space she began to understand anxiety was not a dragon to slay, but a blessing to behold.