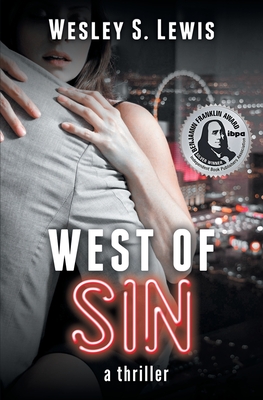 West of Sin (Paperback)
A Thriller
Red Granite Press LLC, 9781734015713, 392pp.
Publication Date: February 4, 2020
Other Editions of This Title:
Hardcover, Large Print (2/18/2020)
Hardcover (2/4/2020)
* Individual store prices may vary.
Description
"West of Sin blazes with page-turning tension, wit, exceptional dialogue, and affable characters." --Foreword Reviews
"Fans of zippy, high-tension thrillers with romantic and humorous elements will be enthralled by this fresh and original novel." --BookLife Reviews (editor's pick)
"An explosive adventure that pays off repeatedly with nail-biting scenes that often manage to surprise." --BestThrillers.com
"Mr. Lewis has displayed a superb writing talent equal to that of a young James Patterson." --Affaire de Coeur (reviewer's choice)
"A very impressive first novel...Lewis knows how to deliver plot twists, things most astute readers will not see coming...A rousing, well-researched thriller." --Kirkus Reviews
---------------
Jennifer Williams hoped her budding relationship with her newly single boss would make this year's real estate conference bearable. Then she caught her boss in bed with a coworker and sped off into the desert, leaving the conference, the hotel, and the Las Vegas Strip in her rearview mirror.
Lost and alone, she stops for directions at a small-town truck stop and disrupts a robbery in progress. Her presence threatens to escalate the situation, until another bystander--a man running from his own tragic past--steps forward to protect her. She soon learns that the attempted robbery wasn't what it appeared and that this small town west of Sin City is home to a big secret.