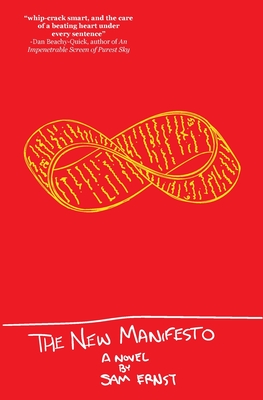 The New Manifesto
Or The Slow Eroding of Time
Paperback

* Individual store prices may vary.
Other Editions of This Title:
Hardcover (9/14/2021)
Description
Arthur B. Johnson had always heard that a first novel is the easiest one to write. If that's true, THE NEW MANIFESTO may well be his last. In fact, assuming you're brave enough to open these pages, he'll be happy to tell you why.
After all, The New Manifesto is a book about writing The New Manifesto. Metafiction, as it were. But it is also a made-up memoir, a future history, a dream journal, and an interactive adventure story. No matter how many tricks he tried, whatever our author wrote always ended up becoming The New Manifesto. Certain themes and images are inescapable, it seems. Writers may view themselves as foxes, but all too often, they turn out to be hedgehogs.
At times riotous, at times contemplative, The New Manifesto delights in mocking its own author as he tries in vain to escape his own voice. Whether you ultimately come to see voice as a boon or hindrance, as worthy of celebration or worthy of revilement, The New Manifesto makes clear that voice is always and inevitably present.
Smith Ralston Excelsior, 9781734023701, 366pp.
Publication Date: September 14, 2021