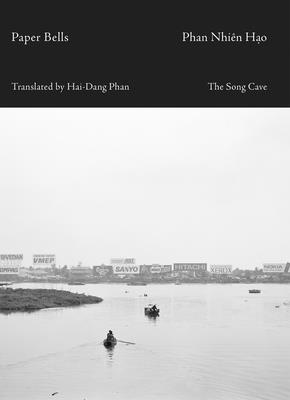 Paper Bells (Paperback)
Song Cave, 9781734035124, 78pp.
Publication Date: April 1, 2020
* Individual store prices may vary.
Description
Poetry. Asian & Asian American Studies. PAPER BELLS is a striking, new collection by poet Phan Nhi n Hao, depicting his American life as a Vietnamese refugee and poet of exile, translated by poet Hai-Dang Phan. Neither conciliatory nor nostalgic, his plain-spoken style expresses a commitment to memory and history, balancing quiet defiance with a sense of humor and irony, telling the open secrets of Vietnam's postwar record of reeducation camps, refugee exodus, and cultural amnesia, and giving voice to the everyday lives of refugees in the United States. On display here is a homespun resourcefulness and restless imagination, ever aware of the precarity of life in exile: "Maybe such a story seems unbelievable / for your analytical mind. / Yet for us, the people who hatched from eggs, / all things are just legends, / including fresh blood." A perfect introduction to the compelling work of Phan Nhi n H?o, PAPER BELLS is a chronological selection that includes poems from his three collections published in Vietnamese, poems written during his first years in the United States, and new poems published here for the first time.
or
Not Currently Available for Direct Purchase