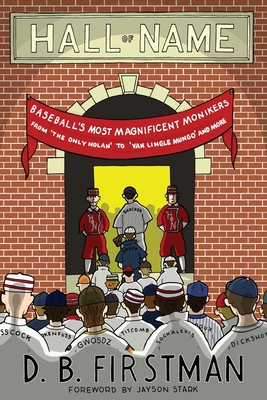 Hall of Name
Baseball's Most Magnificent Monikers from 'The Only Nolan' to 'Van Lingle Mungo' and More
Paperback

* Individual store prices may vary.
Description
Paying homage to some of the great "names" in the history of this great game.
Each player profile within has the following:
general demographic information (name they played under, their full name at birth, date of birth/death, years active in the majors, positions played, etc.)
etymology/definition of each part of their given name
baseball biography (generally, how they made it to the majors, what they did while they were there)
best day (a recap of a great day in their major league career)
the wonder of his name (why his name is memorable)
not to be confused with (names that sound and/or look like the player's name)
fun anagrams (anagrams of their given names, just because)
ephemera (factoids, tidbits, trivia about the player, details regarding their parents, their family and their life after baseball)
Hall of Name - The Book! C/O D.B. Firstman, 9781734167405, 326pp.
Publication Date: March 17, 2020