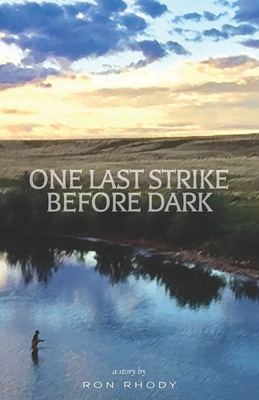 One Last Strike Before Dark
A Story
Paperback

* Individual store prices may vary.
Description
We are all stories that we tell ourselves.Most of them are fantasies, but they sustain us. On occasions though, happenings so terrible beset us that we must abandon our delusions and descend into reality.Which is Jordan Aimes predicament.At the top of his game with his career humming and nothing but blue sky in sight, he must make a decision-a life-or-death decision. If he makes the right choice he lives. If he doesn't he dies.In order to make that decision he must let go his fantasies.The places and events caught in his memory, he must relive and examine those. He must, summon to mind the people who left their mark on him, tally up the account of who he owes and for what, ache over what he should have done but didn't, shudder at what he did but should not have done, savor the things he did anyway and is glad of it. And let the joy and the hurt of it all wash him free of illusion.Crucially, he wants to know how well he's played the hand he's been dealt. There really might be a god. There might be a reckoning after all.But the biggest question, the one to which he most desperately needs the answer, is who is Jordan Aimes-the paragon he thinks he is, or that uncertain little boy all alone and still afraid of the dark?This is the story of what he finds out.And how.The Publisher.
Outer Banks Publishing Group, 9781734168792, 180pp.
Publication Date: February 23, 2021