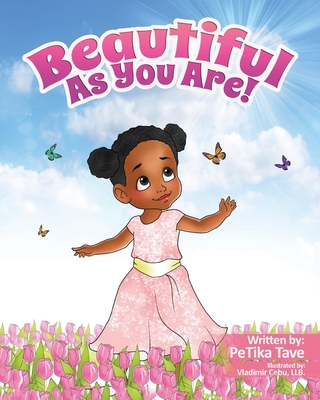 Beautiful As You Are (Paperback)
Petika Tave, 9781734170115, 26pp.
Publication Date: February 29, 2020
* Individual store prices may vary.
Description
Birthed out of a mother's desire to give her daughter the confidence she needed to stand tall and walk proud in her journey through life, this book aims to help girls learn self-acceptance, self-love, and self-worth. It provides inspiration for all girls to be happy with who they are, just the way they are. The author grew up overweight, reaching 300 lbs. by age 13 and 427 lbs. at 22. After losing over 200 lbs., she knew she wanted her daughter, and other young ladies, to have what she craved her entire life - a sense of self-worth. Complete with discussion questions at the end, this book is essential for all families to help remind kids of how beautiful they are, inside and out.