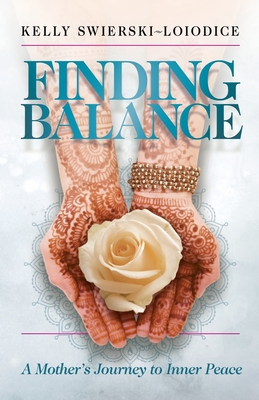 Finding Balance
A Mother's Journey to Inner Peace
Paperback

* Individual store prices may vary.
Description
WHEN THE FROSTY MUGS OF HAPPY HOUR disappeared and her children arrived, Kelly's carefree life ended and her sense of inner balance fell apart. Dirty dishes, juice boxes, and play dates filled her home and calendar as she weaved her children into every facet of her life. With the lines of career, motherhood, marriage, and spirituality blurring, she found herself searching for direction on every front.
A failing marriage and a deep yearning for spiritual wisdom catapulted her on a journey that took her from the sands of the Jersey Shore to the doors of psychics, yogis, and a guru in the heart of India; ultimately, to deep places within that she never knew existed. Kelly's typical life as a mother and wife would never be the same once she embarked on the path of self discovery.
"Whether your children are five, twenty-five, or fifty-five, you will relate to the times when their lives consume you and you need a moment to recharge. This humorous and insightful story made me laugh out loud and shed tears, as I easily slipped into Kelly's shoes on every page. A must-read for all moms."
Kathleen S. McPhllips, Mother & Author
"An irresistible story of motherhood and spiritual growth - lovingly shared through the eyes of a mom. It inspired me to grab a cup of chai and reflect on my own inner journey."
Genevieve Cerasoli, Mother & Artist
"Kelly's writing transported me to her cushy chair in her living room and across the ocean to the bustling streets of India. As I read each captivating word, I felt as if I was journeying alongside her, and I didn't want the story to end. THE book you will want to share with friends."
Maggie Evans, Mother in Heart & Chief Executive Officer
Kelly Swierski-Loiodice, 9781734216301, 258pp.
Publication Date: December 12, 2019