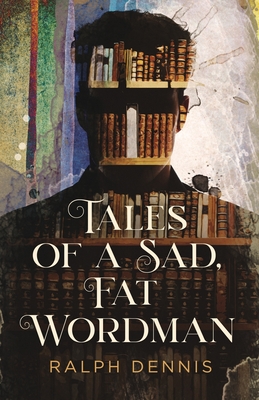 Tales of a Sad, Fat Wordman (Paperback)
Cutting Edge, 9781734348033, 84pp.
Publication Date: January 9, 2020
* Individual store prices may vary.
Description
The late Ralph Dennis is beloved among crime fiction writers and readers for his Hardman series of detective novels from the 1970s. But little is known about the man himself. This collection of some of Ralph's early short stories and poetry, framed with excerpts from articles about him and by essays from authors who knew him well, offers an emotional, poignant and ultimately revealing look at how he saw himself... and how his past profoundly shaped his enduring creative work.
"The most beloved obscure private eye writer who ever lived." Ed Gorman, founder of Mystery Scene Magazine
"Dennis is finally receiving the literary accolades he deserves." Paperback Warrior"Dennis influenced a lot of writers. He knew how to ride the zeitgeist....if not get ahead of the game. He deserves to be remembered and, more importantly, read." NB Magazine UK
"Like Chandler and Hammett before him, Dennis was trying to do something different with what was thought of as throwaway literature." Joe R. Lansdale, New York Times bestselling author
"Dennis is an underappreciated master." Robert Randisi, founder of the Private Eye Writers of America.