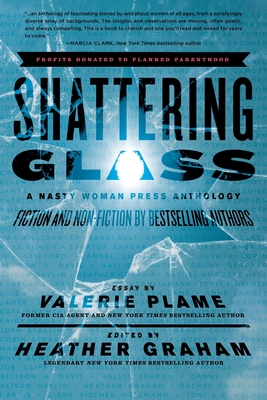 Shattering Glass
A Nasty Woman Press Anthology
Paperback

* Individual store prices may vary.
Other Editions of This Title:
Hardcover (6/16/2020)
Description
Shattering Glass is the first in a series of remarkable anthologies published by a most unique publisher: Nasty Woman Press, a non-profit, 501(c)(4) founded to help fund other non-profits threatened by the rise of autocracy and the ongoing war against civil and human rights. A scintillating mixture of top-flight fiction from bestselling authors in multiple genres, fascinating articles and thought-provoking essays, conversations and interviews, Shattering Glass takes as its broad theme the empowerment of women, with all profits from the book donated to Planned Parenthood.
Nasty Woman Press is a 501(c)(4) non-profit publisher pledged to fight fascism, racism, misogyny, anti-Semitism, homophobia, Islamophobia, transphobia, and bigotry while promoting human rights and civil rights in the United States and around the globe. As writers, readers, editors, artists, librarians, designers, publishing professionals and creative, principled human beings, we cherish the planet and our fragile environment, support science and education and value health and social services. We believe in taking care of each other. We believe in a better, kinder, world.
Nasty Woman Press, 9781734387919, 426pp.
Publication Date: June 16, 2020