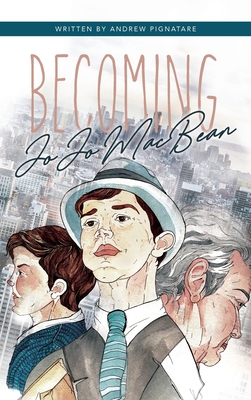 Becoming JoJo MacBean
Hardcover

* Individual store prices may vary.
Description
As MacBean would put it: "I was born and raised, I conquered Wall Street, Wall Street conquered me, I lived a hobo life, I stole from dead people, and I made a comeback." Becoming JoJo MacBean is the story of a young Scottish lad growing up in New York City, nicknamed MacBean by the parish priest, and wanting just one thing - to be a successful Wall Street broker. When MacBean achieves that goal, and realizes it gives no protection from a life lived with a single, driving focus that drove out all other endeavors, including meaningful relationships and valuing old friends, he takes steps to correct his mistakes, only to suffer a devastating loss that throws him into deep despair. A friend's advice spurs him to end his self-pity and to "go find yourself" by telling his life story as a cautionary tale to anyone who'll listen. But those he meets on his travels will teach him far more than he could ever teach them. Ultimately, MacBean will discover nothing short of his humanity.
Andrew J Pignatare, 9781734426908, 224pp.
Publication Date: April 1, 2020