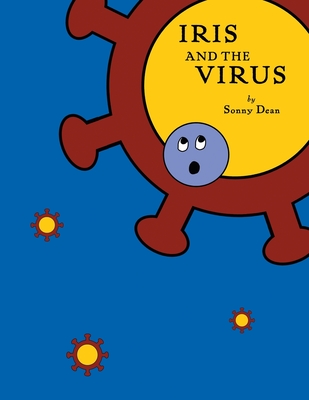 Iris and the Virus
Paperback

* Individual store prices may vary.
Description
This book is a time capsule from the early days of the pandemic. Iris is a child struggling with the changes to her world from the Coronavirus pandemic. Her Daddy comforts her and helps to explain what is happening and why. He helps her adjust to her new routine and shows her how she can do her part to help.
This book is intended to help children cope with the massive changes brought by the Coronavirus pandemic. It is our hope that it might give grown-ups a tool to assist with some important conversations. We hope it will help to reassure children, as well as help them to find a way to process their feelings and find a constructive way forward in these unprecedented times.
We are a small publishing company based in Maine that wanted to do what we can to help. This book was conceived, written, illustrated, and published in two weeks from our homes. It's not perfect, but we felt that if the children we know are struggling with this, other children must be too, so it was important to publish something now. We hope it helps. Thank you for your support and stay safe. -the people at Little Lambda Books.
Little Lambda Books LLC, 9781734466317, 40pp.
Publication Date: April 12, 2020
About the Author
Sonny Dean is the author and illustrator of "The Yellow Square of Stonewall" and "Iris and the Virus". She lives in Maine in a cottage by the sea, surrounded by a forest filled with deer, porcupines, bear, moose, foxes, rabbits, owls, woodpeckers, and eagles. She fled a successful career in corporate marketing to tell the stories that she would have liked to read as a child. When she is not writing or drawing (or daydreaming), she can be found enjoying nature with her family, exploring museums, or curled up on her window seat with a good book. Sonny is the proud recipient of the second-place ribbon for her efforts in her third-grade classroom's writing contest about a million years ago.