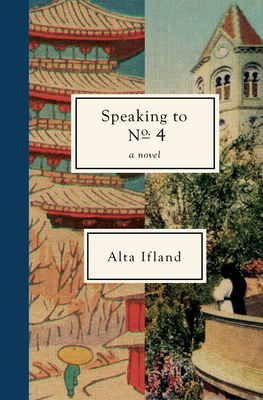 Speaking to No. 4
Paperback

* Individual store prices may vary.
Description
From America to France and Eastern Europe to Japan, this quest for a woman who has disappeared is a psychological mystery and an architectural odyssey in one.

Where is Alma? A future husband--No. 4--is desperately seeking his fianc e, who has disappeared. To locate her, he is interviewing her three former husbands, her sister, and ex sister-in-law. Could she be hiding in a French monastery? A Japanese shukubo (temple lodging)? Or maybe she is the victim of a belief in a Balkan creation myth?

Written in six voices that come together in a seamless and often comical narrative, Speaking to No. 4 is both a psychological mystery and a meditation on our construction of space. As husband No. 3, the Architect, says to husband-to-be No. 4, "Think of Japanese space as a novel in which the main character is absent."
New Europe Books, 9781734537970, 224pp.
Publication Date: November 29, 2022
About the Author
Alta Ifland was born in Romania, took part in the overthrow of Romania's communist dictatorship, and emigrated to the United States in 1991. Her books include The Wife Who Wasn't (New Europe Books), Elegy for a Fabulous World (2010 finalist for the Northern California Book Award in Fiction), and Death-in-a-Box (2011 Subito Press Fiction Prize). After many years in California, she lives currently in France.