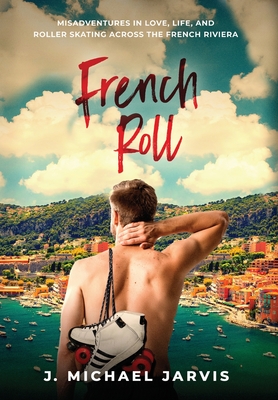 French Roll
Misadventures in Love, Life, and Roller Skating Across the French Riviera
Hardcover

* Individual store prices may vary.
Other Editions of This Title:
Paperback (2/6/2020)
Description
An authentic adventure. An unimaginable mode of travel. Will roller skating 800 miles across the French Riviera make the man, or break him?
An Amazon Bestseller
From the icy peaks of Germany to the steamy beaches of France, the true story of a young man chasing his passion, finding his inner self, while roller skating across France begins when Michael, 19, gets a letter from his girlfriend asking him to meet her in Barcelona. He quits his daredevil job at the top of the German Alps and plots a risky two-month solo trek across the coast of southern France-on roller skates. Even being chased down impossibly steep mountain roads by tour busses and ritzy sports cars can't keep an American teenager down, especially when he's delivering an engagement ring... and a dark confession.
He leaves his alpine friends behind to follow his California girlfriend somewhere in Spain. With a backpack, ski poles, and roller skates, he sets out to skate from Italy to Spain, making new friends and experiencing every inch of beach in the south of France.
It sounded like fun. And it was supposed to be easy.
But his first day on the road nearly kills him. And the next day, and the next. Barreling at uncontrollable speeds down a corniche road built by Napoleon through a tunnel lighted only by the maniacal tour bus on his tail, terror quickly replaces the fun he fantasized about. Michael realizes the endeavor is too risky, even for an invincible teenager.
When disaster strikes his love life and a spectacular wipeout leaves him a heartbeat away from roadkill status, Michael must emerge from his tenderfoot life to understand that growing up doesn't mean growing alone.
Rolling over every inch of the French Riviera, the author shares a rare look at beaches undiscovered by tourist guides, pristine gems too small for hotels and too far from train stations. European history, art history, and French culture come together in this off-the-grid tale of living in the moment, creating your true self, and living to write about it.
Written by a professional jet pilot and yacht captain, this courageous and captivating '80s memoir reveals the heart of a global adventurer with thousands of true stories, mostly about how he laughably mucked things up.
Roller Skating
Solo Travel Guides
Adventure Travel
French Riviera Travel Books
Traveler & Explorer Biographies
Solo Travel
Biographies & Memoirs / Sports & Outdoors
Travel Writing
Hiking & Camping
Memoir
Interseller Inc., 9781734546927, 308pp.
Publication Date: February 14, 2020