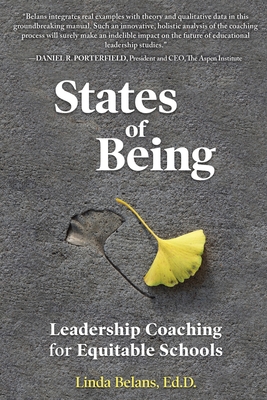 States of Being (Paperback)
Leadership Coaching for Equitable Schools
Circle the Moon Press, 9781734559200, 194pp.
Publication Date: May 14, 2020
* Individual store prices may vary.
Description
The What, the Why, and the How of Leadership Coaching for Equitable Schools
States of Being
conveys the urgent need for compassionate and equitable leadership in our schools. Belans has distilled decades of coaching experience into a methodology that all leaders and mentors will be able to apply to their own coaching practices. She is clear at every moment that leadership must be grounded in equity and social justice, and she never wavers from her insistence that students' well-being should be the center of educational decision-making. The 11 States of Being presented in this book are practical, insightful, and almost shocking in their immediate effectiveness. Belans shows once and for all that reductive or deficits-based leadership is damaging, unproductive, and most of all unnecessary. Here, she presents the assets- and equity-based tools to create true transformational change.