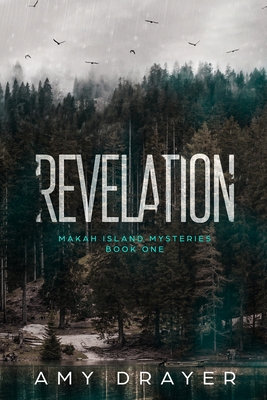 Revelation
Makah Island Mysteries Book One
Paperback

* Individual store prices may vary.
Description
Pulitzer Prize winning investigative reporter Joanna Ford abandons her twenty-year career and moves to rural Makah Island in the Pacific Northwest to care for her ailing wife. Idyllic Makah is a short ferry ride to Seattle but a world apart. Trusting residents don't lock their doors, and no one can remember the last time anyone was murdered. It's the last place Joanna would hunt for a story about the opioid crisis raging across America.
She takes a job at the local paper to pay the bills and it's as mind-numbing as the endless overcast days. She'd trade all the coffee in Seattle for one more shot at a real story. But when she finally gets her break, she finds that a small community and a way of life forgotten by most lies tangled in a hidden web of deception, drug abuse, and murder.
The devastating effects of what she discovers will change the way she thinks about herself and her world. To crack the case and save Makah, Joanna will first have to save herself - to learn from her storied past, and then let it go.
Learn more at www.MakahIslandMysteries.com
Amy Drayer, 9781734586503, 264pp.
Publication Date: March 17, 2020
About the Author
Originally from the Pacific Northwest, Amy now lives with her wife in Denver, Colorado. She's a graduate of the inimitable Lighthouse Writers Workshop Book Project and writes novel length and short-form fiction. Amy is a proud and active member of Rocky Mountain Fiction Writers and Sisters in Crime.