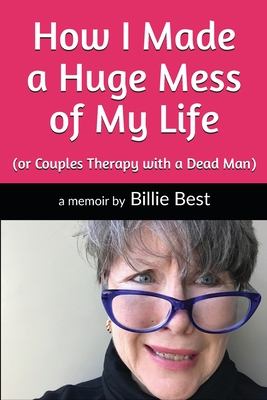 How I Made a Huge Mess of My Life
(or Couples Therapy with a Dead Man)
Paperback

* Individual store prices may vary.
Description
A provocative, at times hilarious, account of a woman's midlife crisis as she evolves from corporate executive to organic farmer, from adoring wife to angry widow, and from resentfully single older woman to adventurous road-tripper living life for herself. Raw truth in an emotionally charged page-turner from a smart, sassy woman, we ride along with her as she discovers her soul mate is a cheating husband with a secret mistress, and then faces the financial collapse of the farm she loves. An inspiring tale of a woman's rite of passage from her 40s to her 60s when everything in her life changes and she discovers herself again wise and strong.
Widowspeak Publishing, 9781734596403, 262pp.
Publication Date: March 21, 2020