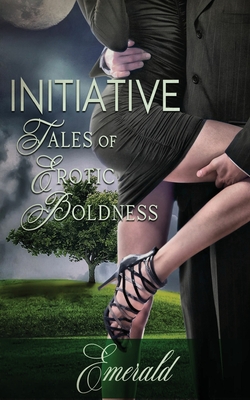 Initiative
Tales of Erotic Boldness
Paperback

* Individual store prices may vary.
Description
Sizzling Stories of Sexual Grit and Satisfaction
From audacious proposals to first-time exploits to newfound inner confidence, taking initiative delves into the risqu in these thirteen smoldering tales. An accidental catalyst invokes a bold move in "Fulfillment," while the brassiness in "Shift Change" belongs entirely to narrator Stacey. "Who's on Top?" sees a meeting between fans of rival baseball teams turn into a game of chance and wits, and "The Beast Within" offers a present-day "Beauty and the Beast" rendition that puts a twist on ugliness, beauty, pain, and pleasure-and the surprising ways they can intertwine. Sometimes brazen, sometimes subtle, the initiatives between these pages always showcase the erotic and how it can both inspire and evoke our most emboldened selves.
"In Initiative, Emerald presents a delightful range of short stories that balance intriguing plots with racy content. If you like your erotic fiction intelligent and arousing, you'll love Emerald."
-Ashley Lister, PhD, author of How to Write Short Stories and Get Them Published
Midnight Gleam Press, 9781734599138, 184pp.
Publication Date: May 1, 2020