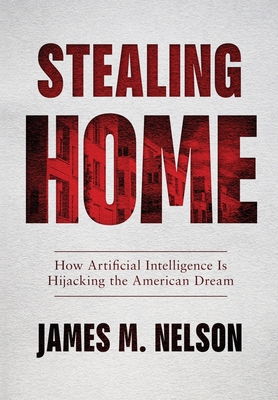 Stealing Home
How Artificial Intelligence Is Hijacking the American Dream
Hardcover

* Individual store prices may vary.
Description
Property managers all over the country are using Artificial Intelligence to raise rent prices far beyond the market rate for most Americans. This new system of housing is bringing even stable, middle-class America to the brink of financial vulnerability.
Congress has the power to intervene in the markets and protect American taxpayers. Why haven't they?
In Stealing Home, James M. Nelson explores the dramatic surge in housing costs and the homelessness that's too often the result. Through meticulous research, Nelson unravels the underlying threat that no one else has seen coming-the industry-wide algorithms and shared databases that give a handful of companies a virtual monopoly.
Those who control the AI technology will control the wealth that fuels the industry, not to mention the future of housing.
Stealing Home uncovers how the groups established to regulate American housing and prohibit discrimination are being gutted right under our noses. This is the wake-up call we didn't know we needed, coming from a banking insider who'
Brc Publishing House, 9781734641806, 352pp.
Publication Date: May 18, 2020