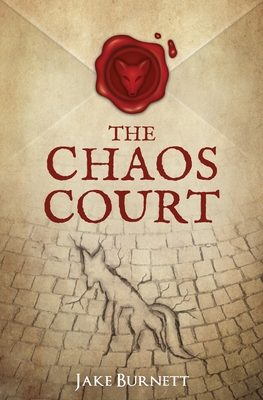 The Chaos Court
Paperback

* Individual store prices may vary.
Description
A classic children's fantasy adventure about fighting the weirdest fairies you've never heard.
Strange things are afoot in Whosebourne.
An invisible offaltosser throws trash everywhere. 12-year-old Patience Fell gets blamed. Cobblemaulers dig up the streets at night. Patience Fell gets blamed. Gabledancers stomp through the roof...
Patience is done taking the blame.
She digs into the mystery, with the doubtful help of a very old book, the crazy crow-lady in the attic, and a wheezy boy named Linus--who just might be a wizard.
What Patience finds unleashes an ancient enemy called the Chaos Court and catapults her into a world of magic and danger beyond her wildest imagination.
It'll take all her courage (and a few good whacks with a kitchen broom) to save herself, her friends, and the whole town from certain doom.
The Chaos Court blends the whimsy of classic children's fantasy like Alice in Wonderland with the modern imagination of Catherynne M. Valente's Fairyland Series.
South Window Press, 9781734664201, 268pp.
Publication Date: April 1, 2020