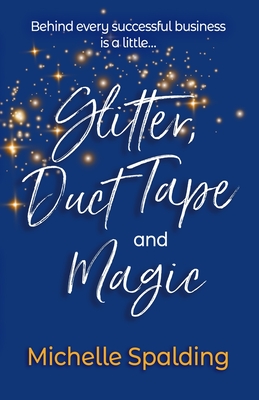 Glitter, Duct Tape and Magic
Behind every successful business is a little...
Paperback

* Individual store prices may vary.
Description
Starting a business is fun and exciting - until it isn't.
Being a female entrepreneur isn't all Instagram moments, amazing retreats, and coffee with friends. It's hard work, it's messy at times, and, some days, it can simply suck. What, you wonder, did you get yourself into? But it doesn't have to be that way. Success looks different to everyone - and once you define it for yourself, you can start building it and living it. Coach, entrepreneur, and business alchemist Michelle Spalding helps you do just that in this entertaining how-to packed with vivid stories, great examples, and meaningful exercises that drive home the book's core takeaway: life is much sweeter when we strive for and achieve our own personal version of success. As a fifteen-year, multi-passionate entrepreneur, Michelle has learned a few things the experts don't talk about. She shares what she knows to be true about:
How to define success for yourself - and stop the comparison crap
How to honor the wise woman within - and listen to what she's telling you, before taking action
Why forgiveness, spirituality, and love are all important elements of any successful business
Why your business should support you in living the life you want - not suck the life out of you
The myth of perfection and how to get over it
And much more
With the kookiness of your favorite aunt and the wisdom of a wise old woman, Michelle helps you reconnect with the things that are most important to you and fall back in love with your business.
Happy Zinnia Publishing, 9781734714609, 200pp.
Publication Date: April 15, 2020