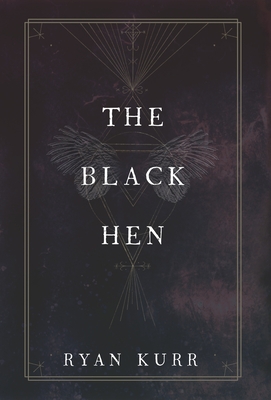 The Black Hen
Hardcover

* Individual store prices may vary.
Other Editions of This Title:
Paperback (9/6/2022)
Description
Leo has cut a deal with the duplicitous Merlot to learn the presumably impossible art of bringing someone back from the dead in exchange for his blood. Ollie and Avery discover where the answer to restoring spiritual balance lies, while Mitch abandons the coven and returns home, only to find that he can't outrun his past. As the hour to complete the Union of Divine Dualities draws near, Merlot tries to synthesize a substance that will widen her powers beyond witchcraft, to ensure a global monopoly through one of humankind's most dangerous tools-politics. And as part of her plan, she aims to destroy witches around the world. Against her counsel, Leo attempts to summon an unpredictable spirit to aid in his quest, but the spirit can drain a witch of their power, and he accidentally sets it free.
With the future of both humans and witches now at stake, the coven must use all they've learned to survive. Meanwhile the one who is pure of heart is charged with conjuring the mystifying black hen-the key to finding the rafkolite and reaching their prophesied goal. What was haunted becomes strength, what was old becomes new, and a world comes full circle.
Ryan Kurr, 9781734724561, 308pp.
Publication Date: September 6, 2022