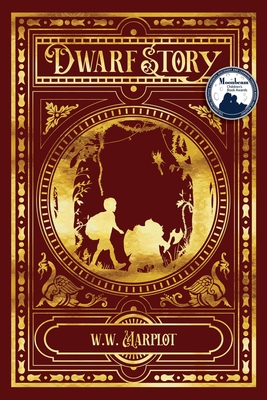 Dwarf Story
Paperback

* Individual store prices may vary.
Description
Humor and epic Fantasy meet in a fast-paced fantasy adventure for middle school readers.
"A super cute middle-grade fantasy, mixing modern with fantastic. There are dwarves, pixies, libraries, old books, giants, cell phones, and a bit of everything for every reader." -Goodreads Reviewer
Young readers will laugh along as a group of modern-day kids unravel the mystery of why fairy tale characters have invaded their school days and taken over their seaside town.
First, Arty finds a sweaty, bearded ax-swinging warrior Dwarf scaring his dogs. Soon enough, his best-friends Emma, Cry, and other middle-school classmates also find fairy tale creatures-Elves, Spriggans, Pixies, and a hoped-for Dragon.
Fans of tabletop role-playing games will love getting lost in Emma and Arty's adventure-guided by their love of maps, old books, and public libraries. As they learn more about the cause of all the fairy creature chaos, things turn dark and dangerous. They'll need help from their friends and a few new allies to confront the Gwyllion, that legendary Old Woman of the Mountains, whose sinister plan turns the neighborhood into a fantasy battleground.
From Dwarf Story
"In cartoons, Dwarves wear vests with large buttons, have adjectives for names, and help people lost in the woods. In real life, in the twenty-first century, in a backyard and around family dogs and houses, they look like rocks, have bad tempers, and don't care if they appear to you as axe-wielding maniacs. And they don't sing or whistle while they work; they grunt. And spit.
As I was observing the fellow, he looked at me and did spit in my direction, adjusting for the wind. The leftover dribble stuck in his beard. This and the thick, dark hair on his arms glistened like dewy grass, and the skin of his face and hands also shone, but with a dark, nasty sweat.
Yuck. "
Dwarf Story is a hilarious middle-grade book perfect for young readers aged 9 - 12 and fans of classic fantasy characters.
Waxing Gibbous Books, 9781734758306, 420pp.
Publication Date: June 30, 2020