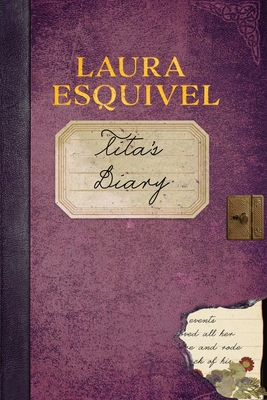 Tita's Diary
Paperback

* Individual store prices may vary.
Description
Thirty years after the publication of the best-seller Like Water for Chocolate comes Tita's Diary, an intimate look at the life of the main character who embodies love, passion and the communication of emotions through food in early 20th Century Mexico.
When Tita falls in love with Pedro, she is told that being the youngest of three sisters, she will never be allowed to marry as she will have to care for her mother. As the second part of a trilogy, Tita's Diary brings to light a secret that will allow readers to rediscover their own intimacy as they turn page after page of never-before-seen photos, hand-pressed flower arrangements, and recipes that were skipped in the original novel.
It's the physical manifestation of Tita's dream: to share her thoughts on love, food and alchemy with the world.
This touching tale will plunge readers deep into the universe of Like Water for Chocolate, the captivating story that has known no borders.
Laura Beatriz Esquivel Valdes, 9781734770674, 294pp.
Publication Date: September 1, 2020