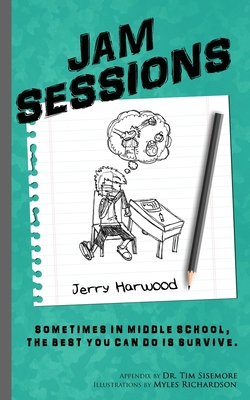 Jam Sessions
Sometimes in Middle School, the best you can do is survive.
Paperback

* Individual store prices may vary.
Description
Meet Phillip. His mom relocates him to a new school in the middle of the school year. Things do not go well. Phillip lands himself a trip to the dean of student's office when he tries to forge his mother's signature. He also finds himself having more and more anxiety. And the song the bullies are singing is certainly not helping:
Phillip Willip, Puddin and Pie. Got a bad grade and made him cry.
There is one class Phillip has that is going well. It is with Mr. Filter, who starts each day with a writing prompt. These "jam sessions" allow students to be creative and enjoy writing. But will Phillip ever be able to make his real life go as well as his Jam Sessions?
Gerald O Harwood, 9781734787405, 216pp.
Publication Date: March 23, 2020