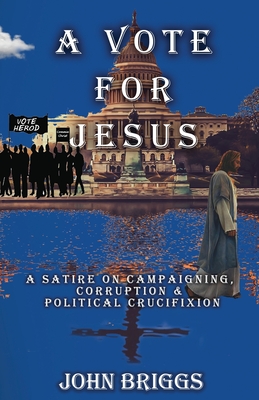 A Vote for Jesus
A Satire on Campaigning, Corruption & Political Crucifixion
Paperback

* Individual store prices may vary.
Description
"One of the best political satires in decades...it's Life of Brian meets Catch-22 "
A Vote for Jesus is a hilarious send-up of today's ludicrous campaigns. Jesus Christ, a poor, unknown carpenter from Bethlehem, PA and raised in nearby Nazareth, dares to take on ruthless six-term Senator Herod Antipas. Determined to run a clean, issue-driven campaign filled with hope and promise, Jesus promptly runs into a buzzsaw of dirty tricks, dirty money, shady characters, incessant polling, and constant calls to change his image. Attacked by the right and besieged by the left, Jesus will need a miracle if he wants to win this election.
This political satire ripped right from today's headlines asks the question, "What would Jesus do...to win an election?" When one party thinks they own him and another believes they live by his ideals, what will they do when he attacks them both?
Find out the answers to these questions and more in A Vote for Jesus
Uban Creek Books, 9781734810103, 322pp.
Publication Date: April 14, 2020