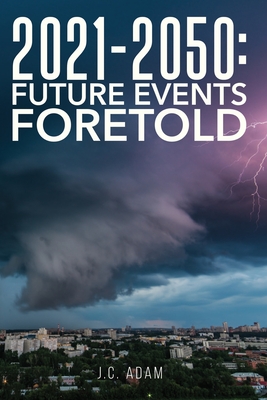 2021 - 2050 Future Events Foretold (Paperback)
Solar, 9781734821208, 204pp.
Publication Date: May 4, 2020
* Individual store prices may vary.
Description
This book presents divine and privilege information on what is about to take place on planet earth. In this book, the Holy Spirit is calling our attention to the happenings in the Middle East, Europe, Russia, China and United States of America. Within the next thirty years, great events are going to take place that will lead to one world government, a global religion of humanitarianism, and a global digital currency (666). There will be a world war and a great spiritual reawakening.
A terrorist attack against New York City will shock the whole world. A great global economic collapse is approaching and it will destroy the present form of money. On the ashes of this destruction shall arise a new form of global digital currency (666). The purpose of this book is to point out that events of today and those of the future had been foretold by the Holy Spirit in the Bible. Wisdom demands that we pay attention to the revelation of Jesus Christ in the Bible as highlighted in this book.